[
Elenco soci
]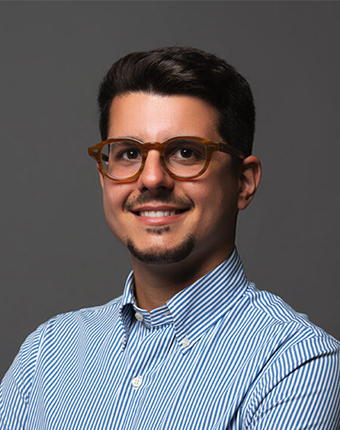 Sanseverino Giuseppe
---
Chemnitz University of Technology
Pubblicazioni scientifiche
[
1
] Sanseverino G., Krumm D., Odenwald S.,
A Framework for Virtual Evaluation of Body-Attached Sensor Networks,
Lecture Notes in Mechanical Engineering
, 557-568, (2022).
Abstract
X
In this work, we propose a framework that can be used for virtual evaluation of Body-Attached Sensor Networks. Normally, the evaluation of Body-Attached Sensor Networks requires numerous subject tests under laboratory conditions. However, since it is difficult to perform the same motion repeatedly without minute deviations, numerous replicate measurements are required to obtain statistically meaningful measurements. To overcome this limitation, we propose the use of virtual environments. These provide both a high degree of flexibility, since a movement can be repeated in the same way each time, and the ability to test many different sensor setups quickly and with little effort. To this end, we modeled the human body parts of interest using the MATLAB tool Simscape Multibody. Digital twins were then implemented in this model to represent real sensors along with their sensor properties at arbitrary locations. This makes it possible to check many different sensor types and their position on the body in a short time without having to perform subject tests. This framework creates a solid basis for the development of effective Body-Attached Sensor Networks.
Keywords: Digital twins | Multibody simulation | Sensor networks | Virtual environment | Wearable
[
2
] Ramalingame R., Barioul R., Li X., Sanseverino G., Krumm D., Odenwald S., Kanoun O.,
Wearable Smart Band for American Sign Language Recognition with Polymer Carbon Nanocomposite-Based Pressure Sensors,
IEEE Sensors Letters
, 5(6), (2021).
Abstract
X
The conventional camera-based systems and electronic gloves for gesture recognition are limited by the influence of lighting conditions, occlusions, and movement restrictions. A wearable smart band with integrated nanocomposite pressure sensors has been developed to overcome these shortcomings. The sensors consist of homogeneously dispersed carbon nanotubes in a polydimethylsiloxane polymer matrix prepared by an optimized synthesis process. The sensor band can actively monitor contractions/relaxations of muscles in the arm due to the sensor's high sensitivity in the low forces and stability. The band has eight sensors placed on a stretchable adhesive textile material and connected to a data logger with a multiplexed sensor interface and wireless communication capabilities. The novel smart band was validated by measurements on ten subjects to perform numerical gestures in American sign language from 0 to 9 with ten trials each. The data were recorded at 100 Hz, and a total of 100 datasets were generated for each subject. By feeding the datasets to an extreme machine learning algorithm that selects features, weights, and biases to classify the gestures, an overall gesture recognition accuracy of 93% could be achieved.
Keywords: American sign language | gesture recognition | polymer carbon nanocomposite (PCN) pressure sensors | Sensor applications | wearable smart band
[
3
] Sanseverino G., Schwanitz S., Krumm D., Odenwald S., Lanzotti A.,
Towards innovative road cycle gloves for low vibration transmission,
International Journal on Interactive Design and Manufacturing
, 15(1), 155-158, (2021).
Abstract
X
This research activity aims to develop new cycling gloves. A first step was focused on the definition of the functional requirements through user centred design methods. Since vibrations coming to the hand-arm system of a cyclist have a considerable effect a second step was concentrated on the analysis of hand-arm vibrations in road cycling. The paper shows results of laboratory tests executed for three different hand sizes, three different frequency ranges, with two different type of gloves and without gloves. Load conditions used for the test were determined with a former field test. Results obtained were analysed using Analysis of Variance (ANOVA), that showed no significant effect of existing gloves in reducing vibration transmissibility. This led to the need of new kind of cycling gloves that could reduce those vibrations and increase the cyclist's comfort.
Keywords: Bioengineering | Cycling gloves | Design of experiments | Road cycling | Sport equipment | User centred design | Vibration transmission